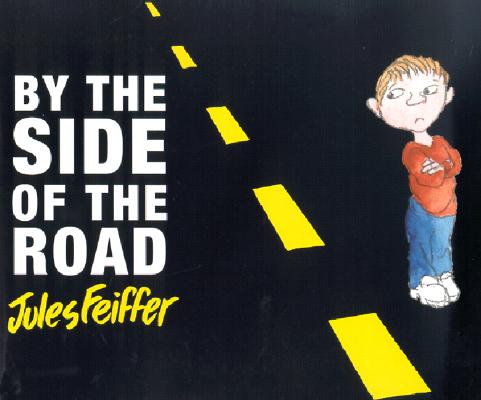 Stock Image
Author Name Feiffer, Jules
Title By the Side of the Road
Binding Hardcover
Book Condition Used: Very Good
Type Hardcover
Publisher Michael Di Capua Books 2002-04-29
ISBN Number 0786809086 / 9780786809080
Seller ID 124638
Hardcover book in Very Good Condition with like dust jacket.
More Description
Richard won't stop fooling around in the backseat of the car, despite his father's warning that he's going to pull over by the side of the road and let Richard out in the middle of nowhere unless he behaves.
But Richard doesn't learn. After an hour by the side of the road, he decides it's not such a bad place. So that's where he takes up residence, first in a small house, and then, as the months and years go by, in a network of underground hideaways, all by the side of the road. And it is here that Richard grows into manhood, marriage, and fatherhood -- with his parents moving in as baby-sitters -- still by the side of the road.
Price = 3.99 USD