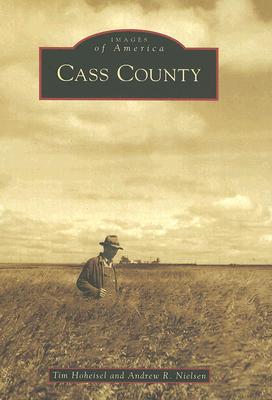 Stock Image
Author Name Hoheisel, Tim; Nielsen, Andrew R.
Title Cass County (ND) (Images of America)
Binding Paperback
Book Condition New
Type Paperback
Publisher Arcadia Publishing 2007-03-28
ISBN Number 0738541451 / 9780738541457
Seller ID 102816001
Trade paperback in new condition
More Description
Cass County is flanked on its eastern border by the Red River of the North. Created by retreating glaciers, Cass County is known for its exceptionally flat topography and fertile soils. Archaeological evidence indicates that the county was home to Paleo-Indian groups as far back as 9,000 years ago. More recently, many different Native American nations foraged and hunted bison in the region. Dakota Territory was created in 1861, and Cass County was organized in 1873 with Fargo recognized as the county seat in 1875. The county is named for George Washington Cass, a former president of the Northern Pacific Railroad, which entered the county in 1872. Cass County is famous for agriculture and its bonanza farms, enormous commercial wheat farms unique to the Red River valley from the 1870s to the 1890s.
Price = 7.95 USD